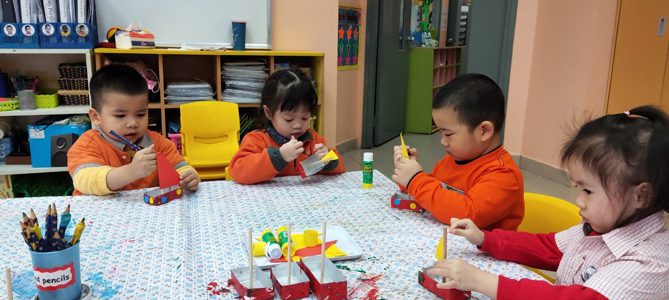 This month our students are busy learning about means of transportation: land, sea and air.
This is an interesting subject for the students, and they love the possibilities to do some craft activities. Especially the boat race turned out to be a big hit. For the younger students it was also a chance to practice their cutting and painting skills.
Our older students tried to make a model of a hot air balloon.