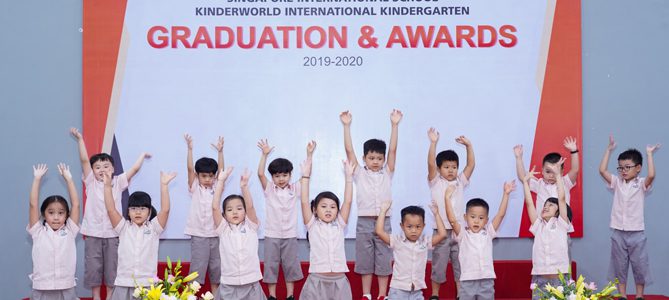 The Prep Graduation Ceremony is one of the biggest events of the year at our KinderWorld Kindergarten School.
The students look forward to this event and are always excited about their performances. This was a special year in that we celebrated the Graduation Ceremony at our campus at KIK, Van Phuc. Our wonderful Prep students did a fantastic job on the day – they all looked so grown-up and gorgeous – and we are so proud of their accomplishments for this year.
We congratulate the Prep class of 2019-2020 on the completion of their Kindergarten studies at KIK Van Phuc, and for their high standard of achievement. On behalf of the management and all staff here at KIK Van Phuc, we wish them the best of luck for the future.