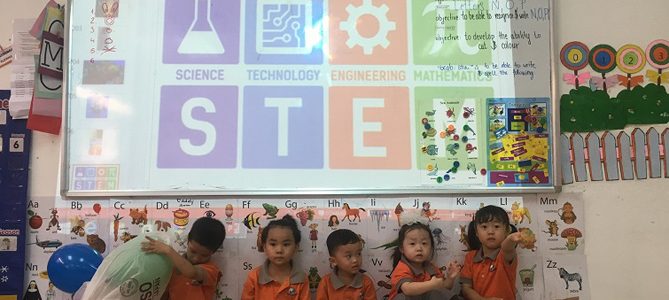 This year Kindergarten has taken part in "Egg saving" STEM project on the last day of term 3. The aim of this project was to complete different tasks to receive materials needed to save an egg from breaking. The tasks included; standing on one leg for longer than 10 seconds, naming 10 sea animals or finding 10 square objects to receive materials such as: scissors, straws, masking tape, plastic bags, plastic bottles, toilet roll, and balloons. Students were divided into small groups of 5 to build and design their structures. They were given 30 minutes to complete the project.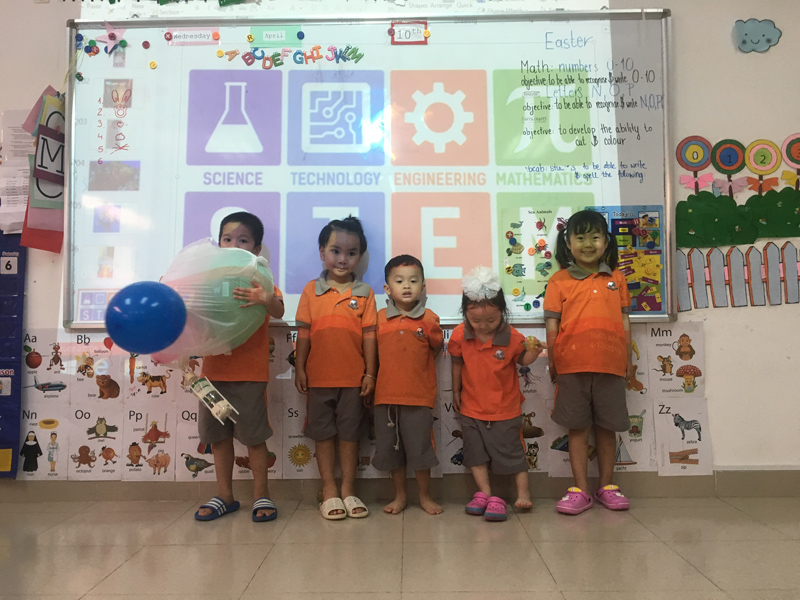 At the end of the time limit, students got together around the school court yard to drop their structures. Some eggs remained intact but some unfortunately cracked. The students were very excited.  They applauded the groups whose eggs remained intact.
KIK students created mind-blowing designs, which impressed everyone around. All students have had their best CRITICAL THINKERS hats on, so well done to all teams who have taken part in this full of fun, fun of learning STEM activity.
In the afternoon, students went on an Egg hunt.  They enjoyed being outdoors and trying to find as many eggs as possible. At the end of the day their faces were glowing with happiness.